Donate To EGACT
Elk Grove Adult Community Training (EGACT) relies on the support of community members to run high quality services. Please consider helping adults with developmental and physical disabilities by contributing to EGACT.
We are a 501(c)(3) partner of United Way
Your donation is tax-deductible*
Donations are accepted online, my mail, or in person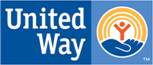 Elk Grove Adult Community Training is a recognized 501(c)(3) and certified partner of United Way. If your employer allows donations to be made through your payroll you can do so by writing in our United Way code (#11592). Thank you for Living the United Way.
Any of your gifts can be made in honor or memory of someone special to you. We will send an acknowledgment to that person but keep the gift amount confidential. This is also a good way to give back to the community in lieu of a birthday or holiday gift.
Elk Grove Adult Community Training (EGACT) is a 501(c)(3) organization. Its nonprofit status makes your donation tax-deductible*.
Make your donation securely through PayPal®

*Please consult your tax advisor about deductibility.